Frank Lautenberg made it clear this summer that he has a big love for Lady Gaga. The octogenarian isn't even up for reelection this fall, but just to pad his war chest a little, he hosted a fundraiser at a Gaga concert. For a mere $2,400—the maximum individual donation amount allowed by law—one could join him and his wife in their box at the Verizon Center in DC. He wasn't playing about his affection; for his 86th birthday in January, he went to a Gaga show at Radio City Music Hall. No Rockettes for this Democratic senator from New Jersey. The invitation noted that this would be "a once-in-a-lifetime event." Apparently not, if the dude is a groupie and goes to plenty of her shows, but okay.
Jim Moran, who is running for reelection, along with every other Congressperson, had to put out a content warning along with his fundraiser invite, because he planned to take donors along to a production of Hair at the Kennedy Center. I guess it's clear he's not a Tea Party-affiliated candidate for office.
Washington, DC is in high gear for fundraisers, and not just for these midterm elections. The end of September and start of October saw a mind-numbing 400 fundraiser events in the city, where fat cat donations are still the norm. Many of these fundraisers are staid affairs in private homes in wealthier sections of town like Georgetown, Cleveland Park, and the like, but some of these get-togethers will be a little unorthodox, humorous, or eyebrow-raising. Consider the following from this election cycle:
Fundraisers have outpaced even the 2008 election cycle, which I'm sure we all remember. So far, 2010 fundraisers have brought in more than $1B ($1.2B to be more precise). Even Tea Party candidates, for all of their anger at the government, have shown up to take people's (and PAC) checks. Joe Miller of Alaska went to five events in 48 hours. Now that's hard work, Joe.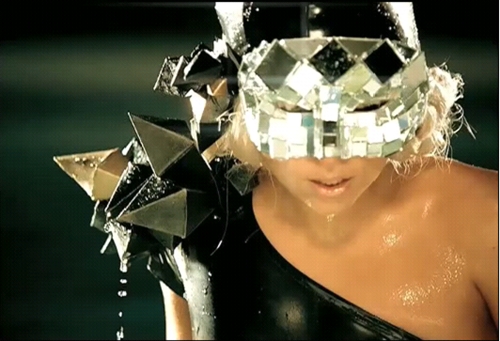 There are the lobbyist-led events; organizations from the American Medical Association to regional power companies, and powerful K Street lobby firms bundle events together. Your $2,400 check will get you an audience with three, not just one, GOP candidate running for office as you dine on very nice small plates from Bistro Bis, a stone's throw from the Capitol Building. There are the more traditional wine and cheese parties, and yes, there are the NSFW invites to see people look like hippies decrying a war we're not fighting anymore. And then there is Dennis Miller.
When the Supreme Court made its ruling on election fundraising at the beginning of this year, pundits wondered how it would change the money behind our elections. The Federal Elections Commission has not yet issued rules to comport with SCOTUS' decision, and lobbyists and companies so far have been reluctant to get too close to any campaign. Imagine: Pampers Supports Mitch McConnell! It just doesn't sound right. But this may be the last election before any new rulemaking is present for the people behind fundraising to abide. Or twist.
Now then, how much did Lautenberg take home from his escapade with the pop star diva? Al Kamen from The Washington Post did some guesswork:

Let's take, for example, a typical event at Verizon Center. Generally, if a luxury suite is available, we understand they can be rented for somewhere between $4,000 and $8,000. There are a range of seats available in each suite, but let's say the suite has 20 seats, plus two for the candidate and spouse. The campaign pays for the food and booze. So figure $100 per for that. Brings you to around $10,000 or so. You charge $2,500 a head for a political action committee. So that's $50,000. The campaign nets $40,000, minus some expenses.
Not bad, Mr. Lautenberg. Now show us your pokerface.