At Bitch, we're always looking for pitches that speak to feminist responses to pop culture.
Our definition of pop culture is broad, encompassing cultural attitudes and myths, phenomena of the popular imagination, and social trends as well as movies, TV, magazines, books, advertising, and the like. In addition to our quarterly print magazine, we publish online content 5 days a week. We are looking for discussion-provoking critical essays that are well researched with evidence to back up claims, timely statistics, and connections between one's personal experience and larger social forces. Interviews with feminist culture-makers are welcome, as are book, film, and music reviews and nuanced analyses of particularly horrifying and/or inspiring examples of pop culture.
First-person essays are great, but please read our print magazine and website to get a sense of how our contributors strike a happy balance between the personal "I" and the larger subject matter at hand. We do not publish fiction or poetry. Ever. Seriously. Nonfiction essays only, though we do not publish personal essays, experimental lyric essays, or anything that reads like a dissertation.  Finished work and query letters are both welcome. If sending only a query, please include clips or writing samples. If you have not written for us previously and are pitching a Feature or Dispatch piece, please send either a full draft or a 300 word write up outlining your article.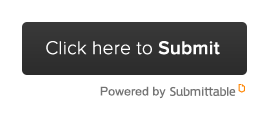 Quick Links:
Print Magazine Guidelines
Themes for Future Issues
Online Writer Guidelines
Illustrator Guidelines
PR Guidelines
If you'd like to pitch to the print magazine, please think about what section of the magazine would be the best fit for your idea.
Features are 2,000 to 2,500 words of meaty critiques, essays, and articles on pop culture from a feminist perspective. We're looking for sharp-eyed perspectives on pop culture and the media, brimming with personal insight and wit. Features vary in format: interviews, reported pieces, and critical essays are welcome, as are roundups and graphically driven formats like timelines, charts, and comics. Recent features include a look at how abortion is depicted in film, the gendered storytelling potential of a new online gaming platform,  tracing representation of Black women in activism, and celebrating a new literary renaissance of trans writers. 
Dispatches are 1,000-1,500 word columns on film, television, language, activism, advertising, publishing, and more, with pieces taking the form of reviews, critical essays, Q&As, and activist profiles. Past columns brought attention to critiquing the role "beauty" plays in body positivity, why She-Hulk deserves more feminist cred, and how we talk about dating while fat.
Department of Everything is a new section with fun, short pieces that still carry the heft of feminist critique in an accessible format. This section has a recurring features such as Point/Counterpoint, Reproductive Rights Corner, and Keywords.
Recent Department of Everything pieces have discussed queer representation of kids' shows, a short Q&A with an electronic artist, and a round-up of X-Files episodes where Scully shuts down mansplaining. 
We also feature film, music, and book reviews. If there's a review up your sleeve, pitch it our way (no full draft submissions, please), keeping in mind the magazine's release date and the timeliness of your review. If you're interested in being added to our regular roster of reviewers, contact our creative and editorial director with writing samples. We now have special sidebars for these features as well 
Payment varies but is generally $500 for features, $200 for dispatches, and $50 for Department of Everything pieces. All of our writers are paid. Please send all materials through our submission manager. Submit to the section of the magazine that best fits your pitch. We do not accept submissions or pitches through the mail.
Our themes are intended to be nonexclusive jumping-off points rather than limiting factors, and below we've included a few key words that may help along your fabulous brainstorms. We encourage you not to interpret the themes too literally, and in fact to go ahead and interpret them as loosely as you wish. Furthermore, if you have an idea you think is right for us but that fits no theme, go ahead and pitch it anyway.
The deadline for pitches for our Spring 2017 magazine issue has passed. We will be open for submissions to our Summer 2017 and Fall 2017 issues shortly. Stay tuned!
We accept online pitches on a rolling basis. Click below to view open calls and submit your pitches through our submission manager.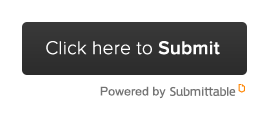 We're always looking for new illustrators to work with. We commission people with various styles appropriate for each individual article.
Payment is $200 for features (one full page and one spot), $75 for back-of-book reviews features (half page), and $25 for individual, small spot illustrations.
We also accept pitches for our "Adventures in Feministory" back page, where we pay homage to a feminist figure worthy of a whole lotta recognition and love, comic-style. Past "Adventure in Feministory" heroines include Cynthia Heimel, Lucy Gonzalez Parsons, and Dr. Mae Jemison. Pitches for this specific feature should be tied to the theme of the issue, and would be developed in conjunction with our art director. Payment for Adventures in Feministory comics is $200.
We commission web illustrations, infographics, and comics too, but less frequently.
If interested, please send your portfolio link and any specific suggestions (style, topic) for artwork to Kristin Rogers Brown, or send mail (no originals, please!) to:
Bitch: Feminist Response to Pop Culture
4930 NE 29th Avenue
Portland, OR 97211
While we may not be able to respond to every submission, we'll keep your work on file if submitted by email or by post.
Bitch HQ receives hundreds of review requests each month. This includes authors, artists, and filmmakers. Review requests sent en masse end up in the trash. If you're looking for a genuine review, please be familiar with the publication—we support artists who acknowledge Bitch's mission. For example, bands or musicians up for review should have at least one female or feminist member (we think dude bands get enough attention elsewhere). And as always, a personal query or email is always a nice touch; sincerity is more important than length. Please send print magazine queries to our magazine staff and online coverage queries to our web staff. 
Hard copies of books can be mailed to:
c/o Andi Zeisler
4930 NE 29th Ave.
Portland, OR 97211
Hard copies of film and music can be mailed to:
c/o Amy Lam
4930 NE 29th Ave.
Portland, OR 97211